When Miep's homeland of Austria was annexed by Nazi Germany in 1938, she wrote a letter to Queen Wilhelmina requesting to be granted the Dutch nationality. That effort was not successful, but when she married Jan Gies on July 16, 1941, she obtained the Dutch nationality nevertheless. She heard nothing of the marital vows read out by the presiding official. "Nothing but the thumping of a delicious drum in my mind. It beat, "I'm Dutch! I'm Dutch! I'm Dutch!" with a glorious boom."
Quoted from the book Anne Frank Remembered. The Story of the Woman Who Helped to Hide the Frank Family. By Miep Gies with Alison Gold. Simon and Schuster, New York 1987.
A new edition of the book is expected for early 2009.
Below you can see the letter that Miep Gies wrote to Queen Wilhemina in 1939.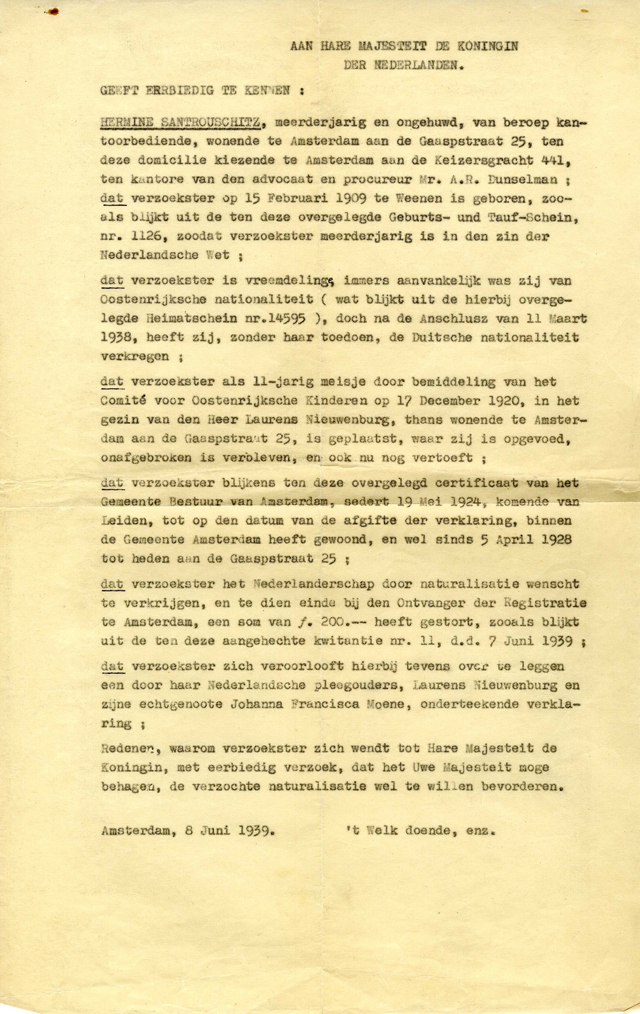 Print-through of a letter from 1939 that Miep Gies wrote to Queen Wilehlmina in which she requests to become Dutch.