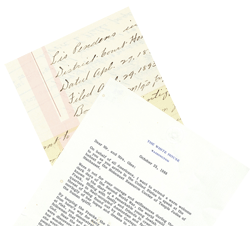 Since decades, Miep Gies has been receiving mail from all over the world. People write to thank her for her book, to share their own life story, and to ask questions. Before Miep's book was released in the Netherlands, it was published in the United States in English. Many of those asking questions live in America, and they include many children.
All mail was handled and answered, but you are now being invited, above all, to send an e-mail.
Miep Gies has died on the 11th of January 2010 but her son Paul Gies will do his best to answer any questions you might have.
Below you will find the 100 most frequently asked questions. The last three contain advice that Miep Gies would like to offer all letter writers.